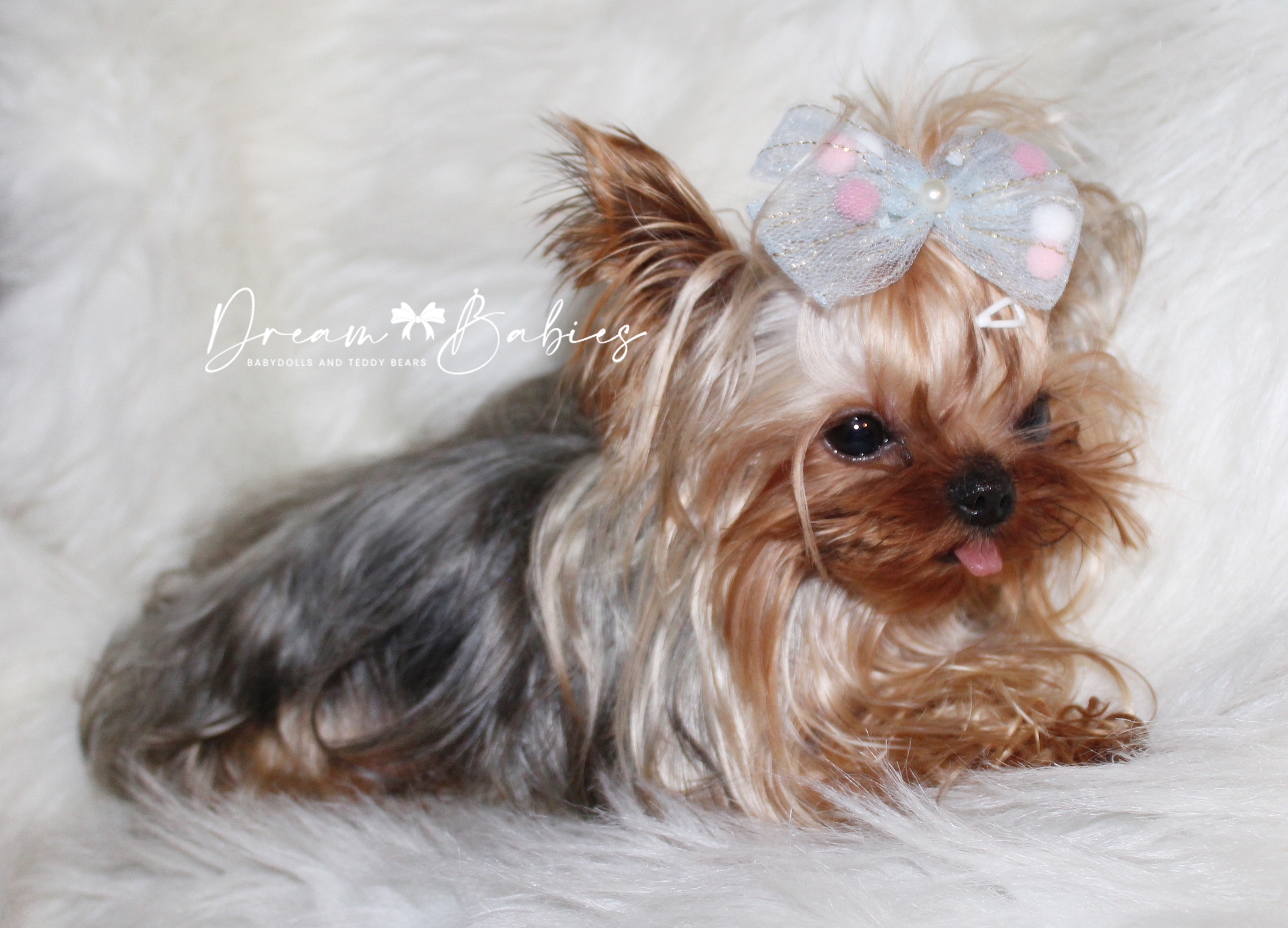 Sushi
This sweetheart is named Sushi! He's a chinese import.
He is over a year and weighs 2.3lbs (weighed at the vet on January 21st, 2022). He is UTD on all vaccines, been dewormed, vet checked, microchipped, etc.
He is on the smaller size. His body (neck to base of tail) is about the length of my hand. He is a steel blue and gold. Trimmed into a Korean cut.
He has a beautiful small babydoll face. Short snout and wide set eyes. Apple head. His snout sits higher up on his face, almost directly between his eyes, and it tilts up.
He has both testicles and a good bite, negative brucellosis test, and everything is good. I will get a dental done on him before he leaves me, to make sure his teeth are clean. 😬😂
A $2500 nonrefundable deposit can be placed to reserve him. The balance can be paid at time of pick up, or before the nanny is called. 
The balance can be paid at time of meetup or before a nanny is contacted for delivery.