About Us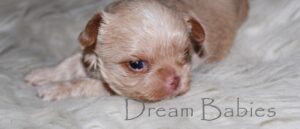 I fell in love with the breed right after I graduated from high school.  I worked at a pet boutique and someone brought in a beautiful long, flowing coat cutie. I was hooked since then. Our family were in love with Pekingese and Rat Terriers, but I discovered Yorkies, and knew I wanted to have one.  A few months later, I purchased my first Yorkie.
To insure all of my adults and babies can get as much attention as possible, I have decided to co-own several of my adults with family members and friends. That way everyone can get individual attention and love. Sometimes it can be overwhelming with the puppies, so family and friends are always there to help out within a few minutes of my home. These are considered 'Guardian homes.'   With that being said, all adults are still bred with me and all puppies are whelped with me.
I number one focus is health, but we also thrive to produce a certain look. We want to produce the babydoll look that so many love, that includes the super tiny snout, far apart eyes, and the rounder head. Although not all puppies will come out with the same look, it is what we thrive to produce, which is why I tend to keep back puppies from my own breeder for future generations (once I retire mama and papa).
One of our main goals is to provide puppies that are ideal for certain homes, so we aim for homes that fit our puppies' personality and we try to match the overall puppy mental and physical characteristics with their new families in advance. This means we are very picky.
We do stand behind our puppies fully, which is why all puppies come with a health warranty. We can never predict the future, so you never know what type of health issues that can pop up (even when we do our best to insure we have healthy pups), so we do stand behind our babies and are willing to back them up if there is a heredity/congenital issue that that will affect the life of our little ones.
I have been breeding for almost a decade and am happy to give vet references and past buyer references for anyone that would like to inquire about a puppy.
(Located right above Austin, TX)
.