Eagle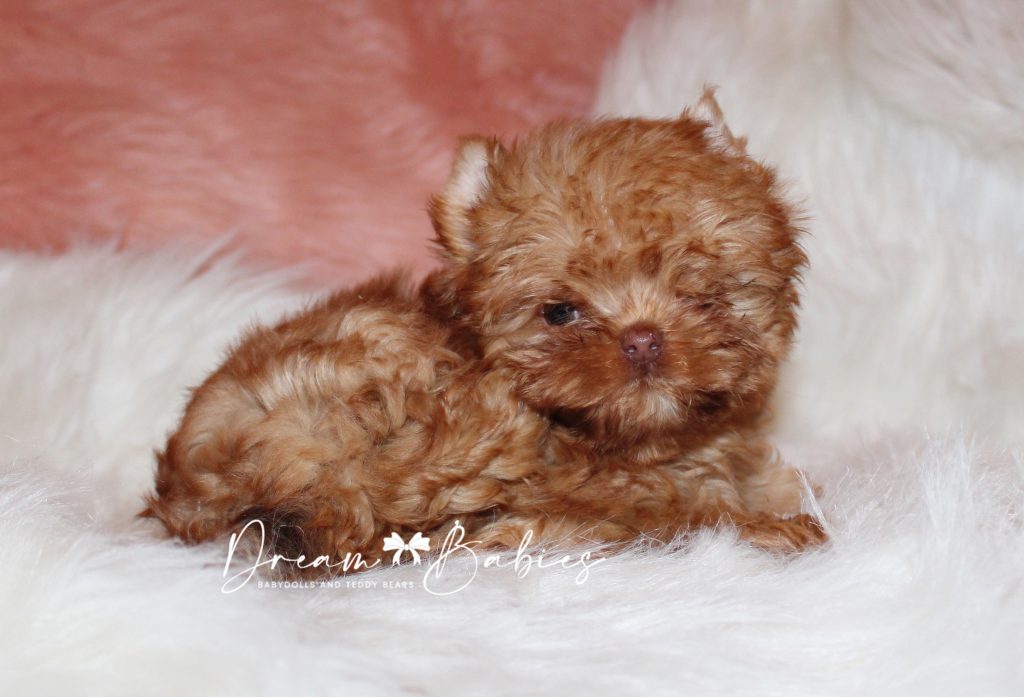 HOLD
Date Born: July 5th, 2022
Pet or Breeding Rights: Pet Home
Weight: He is over 9wks old and weighs in at less than 1 1/2lbs, so is charting to be around 3 1/2lbs full grown, as of today.
Color: Sable chocolate (meaning he will be a lighter chocolate as an adult)
More about them: I am now accepting a $1000 nonrefundable deposit to reserve him.
He is DIVINE! Super short little babydoll face! Looks like his father but with a smaller face. His coat is coming in super thick and a modified silk. This boy is perfection! He is very short and compact so looks much smaller than his weight would suggest. He is nothing but hair, which is making him look way bigger than he actually is.

He is a super sweet boy. He plays with the others, but he's literally laying on my shoulder or chest most of the time (trying to force me to give him kisses half the time). Extremely loving and affectionate.