Logan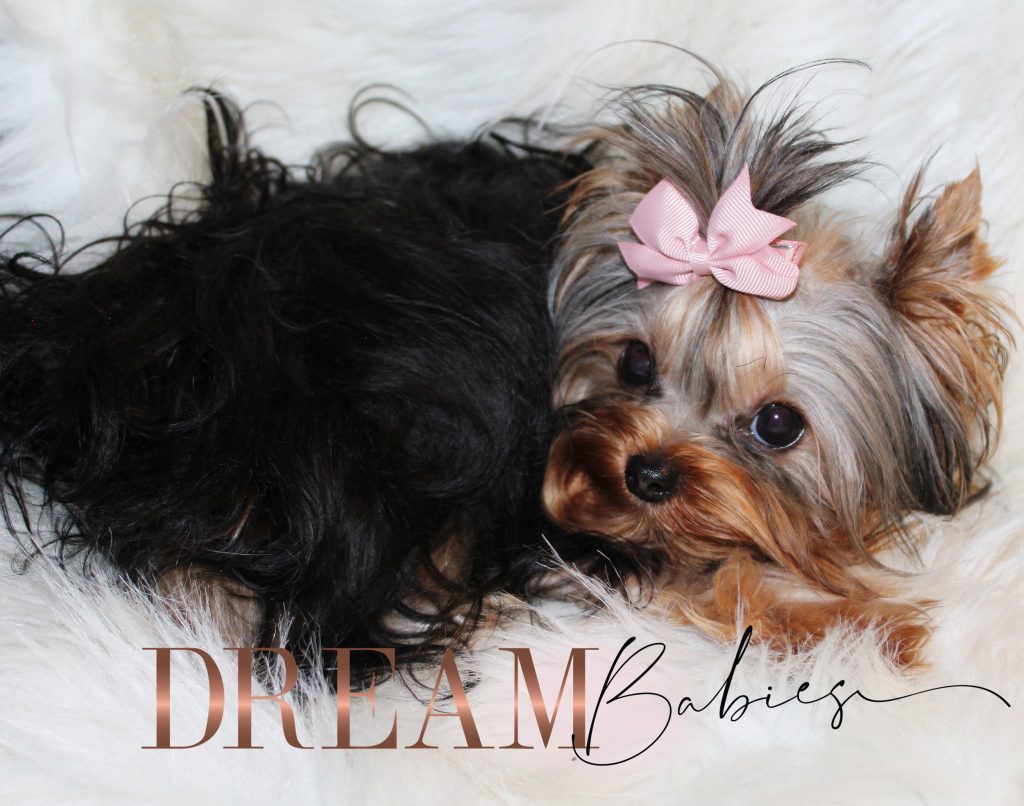 Price: $2500 as a Pet Only -Or- $5500 with full AKC


This is beautiful Logan!
He has a gorgeous tiny babydoll face. Makes him look like a puppy, even though he's over a year old now. His features are so petite and tiny in person.

He comes from extremely babydoll lines, especially with his father being Dre. Not only doe she have a very small face, genetically, he has the flat face genes… so depending on the girls he would breed to, he could create flat face Yorkies like many of his half siblings have been (think snouts smaller than a dime). These same genes are the reasons why Shih tzus, Pekingese, etc have flat faces. I included a link to his genetic background so everyone can confirm what I mean. These genes are extremely rare in Yorkies.

He is a beautiful traditional that is remaining black and gold.
He is currently 16months old and weighs around 4.5lbs.

He's a bit on the chunkier side because of the food he was eating before I got him back (Chow)… I will be feeding him Victor while he's with me, so he should slowly lose some of that extra weight. Ideal weight is at around 4lbs. But because he is very short and compact, he looks like he weighs less than 4lbs, just feels heavy.

Genetically, he has genes that shortens his legs, so if sold to a small in home breeder, 50-75% of his babies will have his very short legs, too, depending on who he is bred to.

He does have a great bite and both testicles.

He will be ready for his new home late September, at the earliest. I am currently accepting a $500 nonrefundable deposit to reserve him until he's ready to go.
He will come UTD on vaccines, already vet checked, microchipped, dewormed.

He has been trimmed down to puppy coat style, but I included pictures and a video of him from a few months ago.

His genetic background: https://www.wisdompanel.com/app/s/vjm9d62
---