RESERVED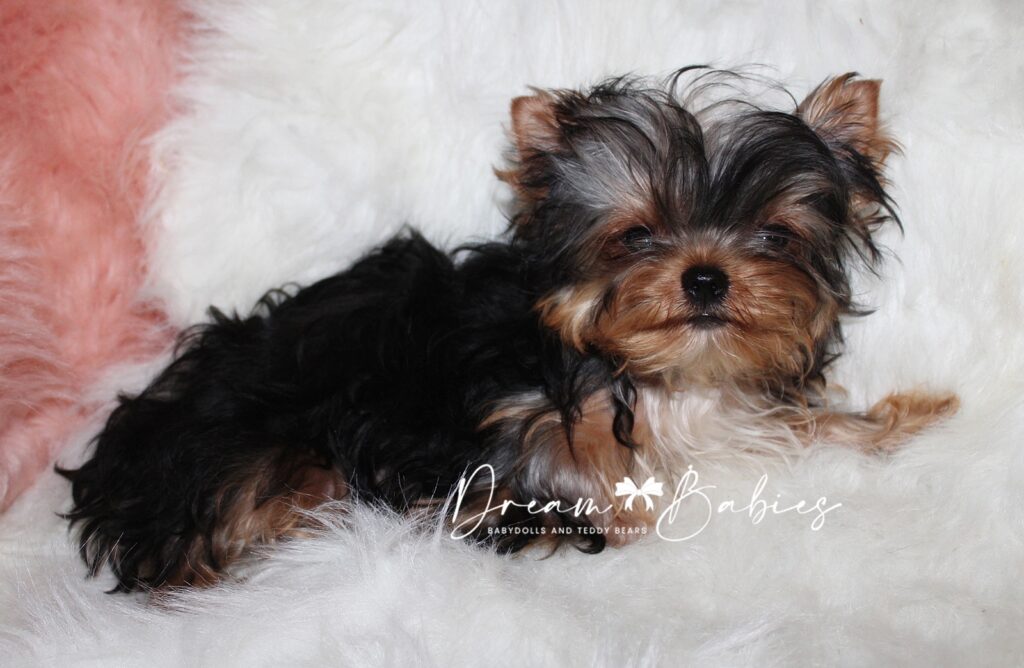 Reserved
Date Born: January 29, 2022
Pet or Breeding Rights: Price for forever pet home
Weight: She is charting to be around 4lbs, as an adult.
Color: Traditional. Currently turning blue and gold.
More about them: I am now accepting a $1000 nonrefundable deposit to reserve her. She is ready for her new home now.
She is a very, very babydoll girl. She has a small snout, and her eyes are a.ma.zing! Her eyes are extremely wide set. They are even wider than her grandfather's eyes (Stubs). She is absolutely gorgeous!
She has a small little body frame and a very silky coat. I'm leaning more towards her being steel blue and gold as an adult.
Father is my 3.8lb Korean import. Mother is my Chocolate girl that carries blonde and parti.