River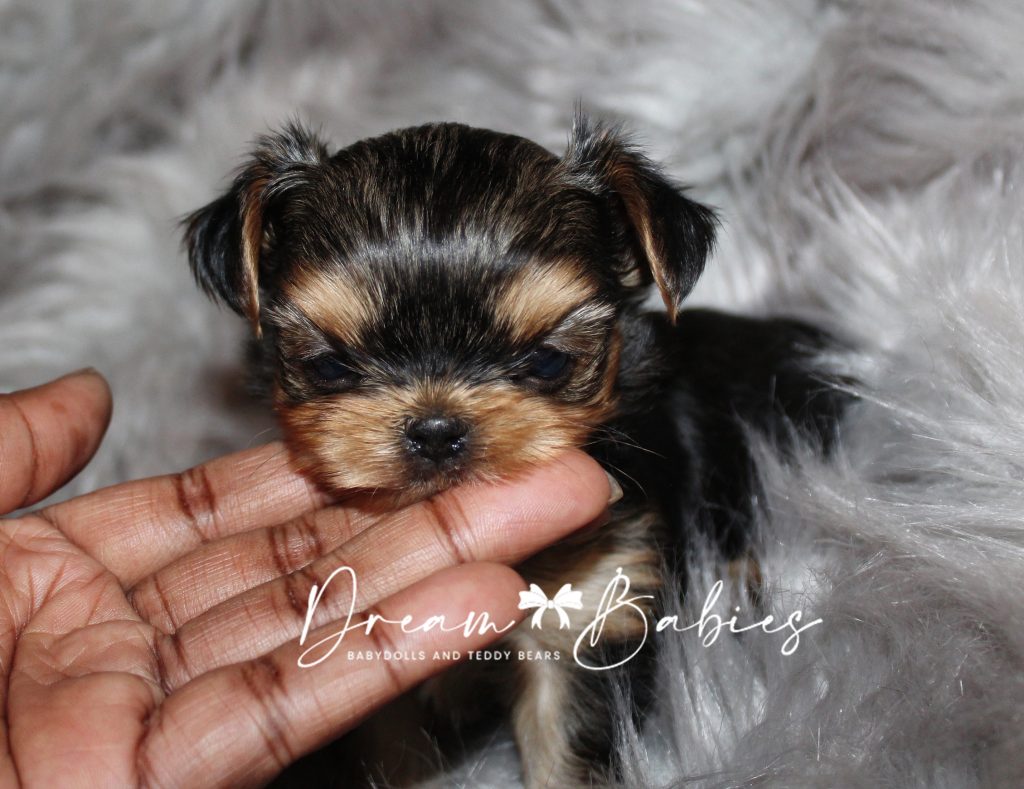 RESERVED
Date of Birth: August 18th
Color: Beautiful Traditional
Charting Adult Weight: As of 4wks old, charting around 3lbs
Deposit: I am now accepting a $1000 nonrefundable deposit to reserve him. The balance being due when he is ready for his new home at 12wks old.
This beauty is River!
He is absolutely divine! Extremely babydoll so far. Very, very short snout. Tiny button nose. Very wide set eyes that are very bubbly. Apple head. Short little legs and cobby body. All previous pups from this pairing ended up with thick and fast growing coats, so I'm expecting the same with him.
At 3wks old, it's too early to give details concerning his personality. But I will definitely update him as she grows.
His mother is a 7lb chocolate that carries blonde and parti. His father is a 3.8lb Korean Import. So he does carry chocolate and possibly blonde and parti. These lines are amazing, and tend to produce completely flat face babies (faces like Shih Tzus, but with tiny button noses).