Roxy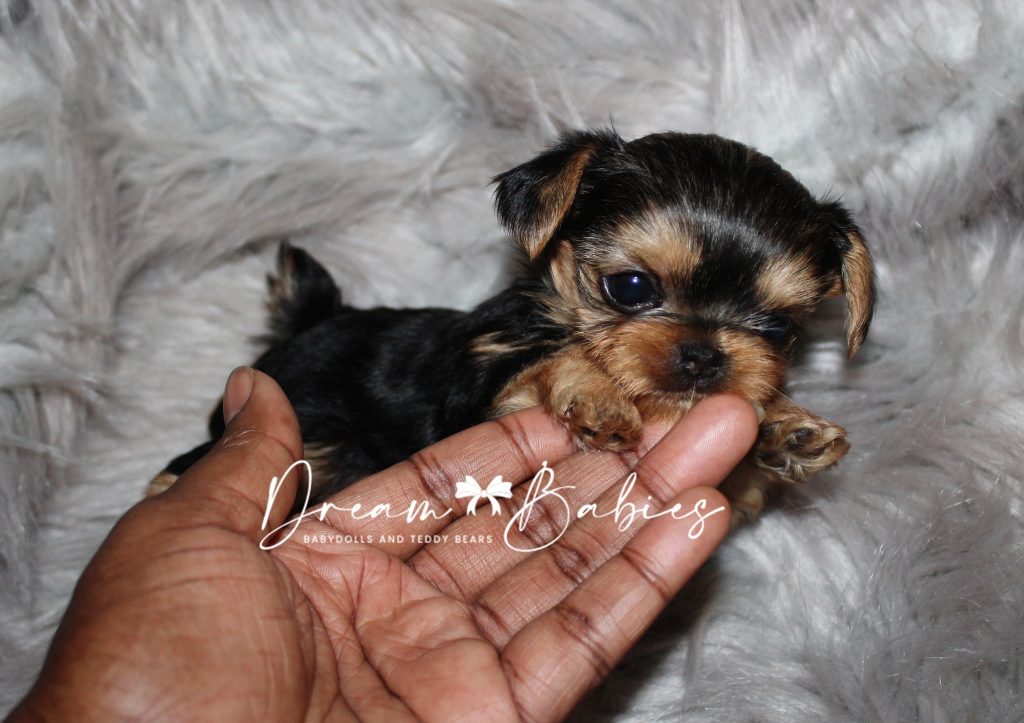 Reserved
Date of Birth: August 18th
Color: Beautiful Traditional
Charting Adult Weight: She is only 12oz wks old (as of 9/23/22). She is charting around 3lbs full grown. She is EXTRA tiny in person!
Deposit: I am now accepting a $1000 nonrefundable deposit to reserve her. The balance being due when she is ready for her new home at 12wks old.
This is beautiful Roxy!
This gorgeous baby girl has a very short face with very large bubbly eyes. She will definitely have that very babydoll look that everyone absolutely love. She has a very short and compact body frame. This lines tend to throw a ton of coat on every single puppy, so I'm expecting the same with her.
At 3wks old, it's too early to give details concerning her personality. But I will definitely update her as she grows.
Her mother is a 7lb chocolate that carries blonde and parti. Her father is a 3.8lb Korean Import. So she does carry chocolate and possibly blonde and parti.