Please scroll the entire page to see all babies available!
---
Strawberry
Reserved!
This is beautiful Strawberry. She is 5 months old and weighs 3.3lbs. She is charting to be around 4lbs as an adult. She has a perfect body frame. Not too long and not too compact. Her coat is coming in nice and silky. She will be a steal blue and gold as an adult. She has a very short snout and a beautiful wide eye set.
I am finding her a new home because she doesn't have the specific look I was aiming for. I wanted very large eyes, and although she has a wide eye set and a very short face, the eyes aren't as large as I like. It's in the lines, she just didn't catch it.
She is super playful! So much energy. She will do excellent in a home with children or with other dogs that want to play constantly.
---
Berry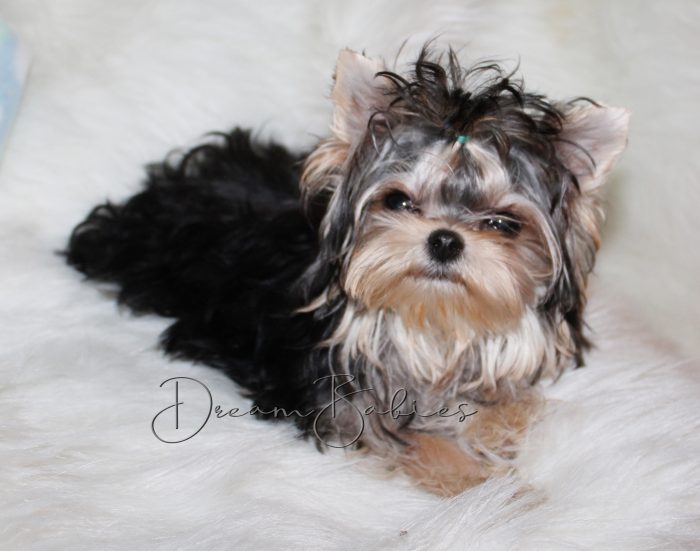 RESERVED. TY S.S.! 🥰
Berry is a Korean import. He is super sort and compact. At 5 months he weighs around 3lbs. He has a VERY thick silky coat. He will be a steal blue and gold. He has a gorgeous babydoll face! It is very tiny. Very short snout that tilts up a little, apple head, wide set eyes that are bubbly. He's perfect!
I purchased him to add to my breeding program, but unfortunately, only 1 testicle has decided to drop, it's one inch away from the scrotum. He still has a few month for the other to drop, I just don't have enough patience. lol If it wasn't for my lack of patience, he would not be going ANYWHERE!
He is not shy at all. Super playful personality. Has yet to meet a stranger. He jumped right into the family when I first got him.
He will come with multiple vet checks, with a puppy package, and his medical records. He is microchipped. If you would like his KKF (Korean pedigree papers) to register him AKC, it is $500 more. I can sign him over through AKC, so all you would have to do is pay the fee and sign your name for AKC registration.